We have devised our short list of SUMMER WITS of WISDOM.
We hope it helps make your seasonal shipments move a bit smoother.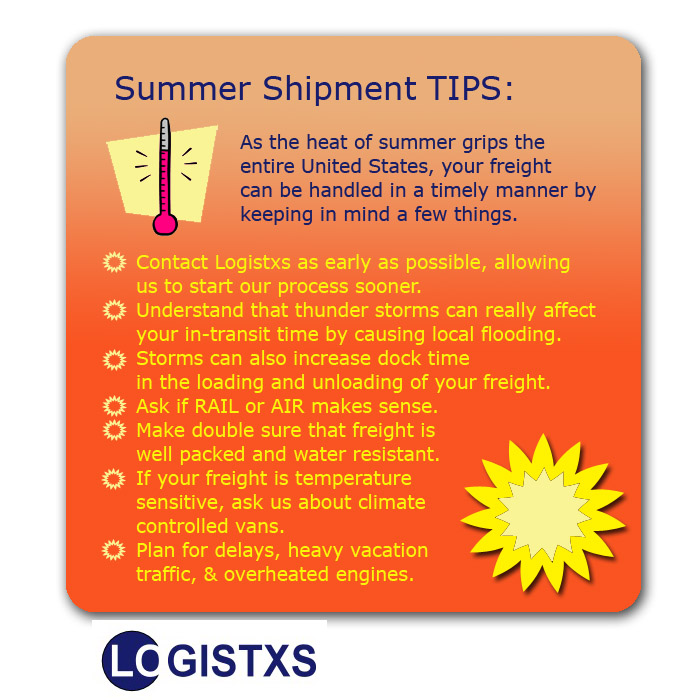 As the heat of summer grips the entire United States, your freight can be handled in a timely manner by keeping a few things in mind.
Contact Logistxs as early as possible, allowing us to start our process sooner.
Understand that thunder storms can really affect your in-transit time by causing local flooding.
Storms can also increase dock time in the loading and unloading of your freight.
Ask if rail makes sense.
Make double sure that your freight is well packed and shrink wrapped for added water resistance.
If your freight is temperature sensitive, ask us about climate controlled vans.
Plan for delays, heavy vacation traffic, and overheated engines.
Call Logistxs at 908-852-8875 for easy freight shipping.